I am happy to announce my new Long Distance Reiki Attunements! Maybe you have read my bestselling book "The Art of Psychic Reiki" and you are looking for a Reiki attunement. I am delighted to offer you a Reiki level 1 or level 2 attunement.
Attunements are the process by which the Reiki Teacher passes the ability to do Reiki to the student. It is done through permanently changing your energy field to allow you to connect to the frequency of Reiki. In Japan, it is called "reiju" which means initiation. Once you have the attunement you have the ability to use Reiki.
You need an attunement to be able to connect with the particular frequencies that is Reiki, so it's not Reiki unless you have the attunement. Many people figure out how to pass their own energy to others, which can be very draining. Having the attunement and connecting to the universal life force energy that is Reiki will prevent you from giving up your own energy to others.
This attunement allows you to do Reiki, but it is not a reiki certification. If you want to be certified in Reiki, you must take a full class and receive the full training. My online and in person Reiki trainings will provide you with both an attunement and all the training you need to be certified.
At Reiki Level I you can do Reiki on yourself, your friends, family and pets. Even on your food and water. Self healing practices are focus of level 1.
At Reiki Level II you can start working on people as a Reiki practitioner and learn the long distance healing techniques.
At Reiki Level III you will have that experience and knowledge that you really need to truly feel like you are a Reiki Master.
If you are interested in taking a Reiki class with me please visit my CLASSES and PROGRAMS page to see the classes being offered. I will be offering IN person Reiki classes beginning in July and Online Reiki courses beginning in June.
Receive your Reiki level 1, 2, or 3 attunements customized for you.
Have time for any questions you have about Reiki or your life
Reiki attunements are very healing!
Good for first time Reiki students or as a "refresher."
(This is NOT a reiki certification)
Arts Admin Professional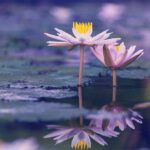 Lisa saw my gifts and my potential, affirming what I have been considering as a new direction in my profession. Her insight gifted me with specifics that will help me fine tune my initiatives in developing how I will be of service to others as a fellow empath.
Gerry F.