Work with one of these expert healers for insights and information that can help you make clearer choices, and come to a deeper understanding of yourself and your life.
I am so thrilled to introduce you to these highly qualified healers. They have been through extensive training and certification program with me- in fact, all of them are former "apprentices" who have graduated from my Psychic Healer Academy.
Each healer is completely trained, qualified and experienced in their own unique healing technique, and offer different types of service so you are sure to find someone to fit your needs.
They are amazing! And some of the best healers that I know. You are in totally safe and expert hands with each and every one of them.
I invite you to explore the opportunity of meeting and working with them.
Interested in becoming an apprentice? Check out my program CLICK HERE.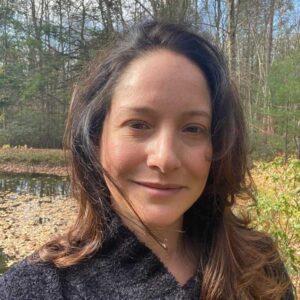 Dina Bhadra Legari
Hello, my name is Bhadra and I'm an empath with natural intuitive abilities. I work with adolescents and adults as an intuitive coach and energy healer, helping them to obtain balance, learn to manage their sensitivity to energies, and uncover their true authentic selves.
For many years I struggled with managing my sensitivity and maintaining balance in my life. I often became overwhelmed, drained, stressed, and anxious without understanding why.  I learned to build up a wall between me and the world in an attempt to shield myself from the excess energies, emotions, and feelings I'd pick up on a daily basis. 
I didn't embrace my sensitivity as a gift until much later in life. Now I realize how amazing and precious the gift of being an empath really is because I have the knowledge and tools to protect myself and manage these excess emotions and energies.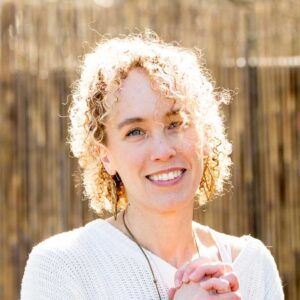 Jane Bear
Hi! My name is Jane Bear. I am a mama of two girls and wife to an incredible man. We live on Whidbey Island in Washington State. It is an incredibly beautiful life, but this life wasn't always a part of the plan. Growing up in rural Minnesota, I craved adventure from an early age and spent years in search of something that felt much bigger than myself. My adventures led me through 29 moves, 6 states, and 5 continents, all in pursuit of two things: True Love and Spiritual Truth. I use this life experience as an Intuitive Energy Healer, specializing in Quantum Healing and reading on the soul level.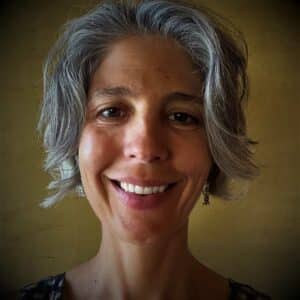 Chloe Hollis
Hi, I'm Chloe! Using intuitive guidance, reiki energy healing, and quantum spiritual healing, I help people slow down, center, and reconnect with themselves in body and spirit. As a natural intuitive and quantum reiki master, I work as the conduit for a powerful posse of healing guides to release traumas, balance energy, promote healing in your body and allow your higher self to speak to your heart. Messages and support from your personal guidance team light the way and direct these sessions to help you shift out of pain and overwhelm and into your highest potential. I came to this work through my own healing journey and wish to extend my hand to those along the same path so we each can do our part to heal our world.
Every session offers messages from your higher self and guides, empowering take home suggestions, and quantum reiki energy healing. I love the unhurried, natural unfolding of each magical session and am honored to do this work. Relax and come back to yourself! Take the leap for your own good and book today. I'd love to work with you!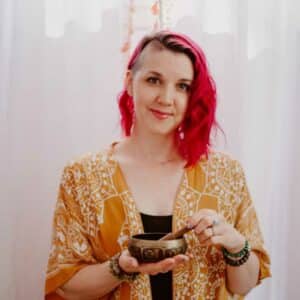 Valerie Lundgren
Hey There! I am Val Lundgren, I live in Wisconsin with my beautiful family. I am a psychic reiki master healer as well as a hypnotherapist and wellness coach. I help women through their transformational times in life. Giving you guidance, tools and support as you go through the messy stuff to discover yourself again and come into a space of oneness and healing. My favorite time is when I see my client in their Aha moment and radiate their empoweredness.
You will find Clarity, Clear blocks and limiting beliefs, find balance, be more calm, and connect with your heart center.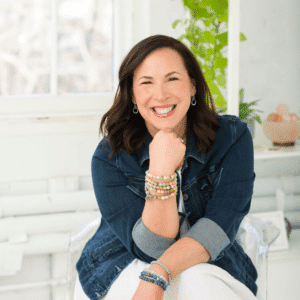 Jill Vetstein
Hello I am Jill Vetstein, LICSW. I am an Integrative Mental Health Therapist, Reiki Master Level, and Intuitive Healer. I use my 25 plus years of clinical mental health training and combine it with energy psychology, energy medicine, intuitive healing and Reiki. I work with children, adults and one of my specialties is in parenting. I also present trainings and conduct classes on energy, self care, parenting and more. My goal is to assist individuals in overcoming the underlying causes of their struggles, releasing emotional blocks, and shedding old programming. This allows them to manage their emotions in a healthier way, discover their true selves and ultimately lead a happier life.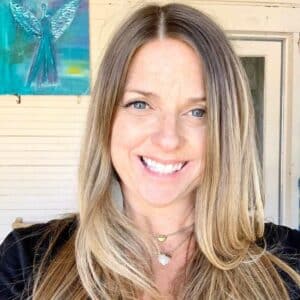 Rachael Hoffee
Hi! My name is Rachael Hoffee. Through intuitive guidance, Reiki and light healing I help women reconnect with the incredible creative and healing powers of their inner Goddess and start creating a magical and fulfilling life!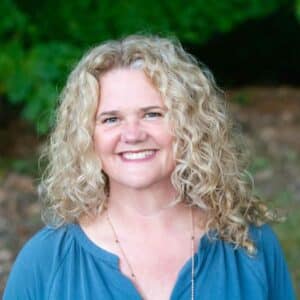 Arianwen Hedgecock
I am an intuitive energy reader and provide channeled healings for people who are
wanting to deepen their connection with themselves and their joy, and to live a life of
greater happiness. I work with your higher consciousness for soul level healing through
my Soul Alignment Sessions.
As a Master Psychic Healer and a certified Archangel Metatron Color Healer™, I am
here to guide and help you tap into and manage your potential energy. Through my
channeled Soul Alignment Healing sessions under the guidance of my main guide
Archangel Metatron, other angelic guides and Ascended Masters, YOU can embark on
a journey of self-discovery, healing, and spiritual growth.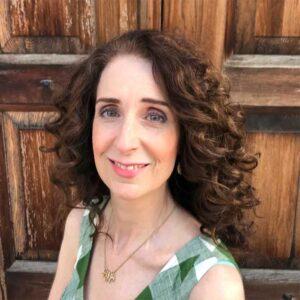 Gina Bellio
Gina Bellio is the owner of Gina Belle Wellness and a Psychic Aesthetician with a passion for uniting Inner and Outer Beauty. She helps women who feel invisible and stagnant reconnect with their soul self so they can love the way they look and feel and let their Soul Beauty shine. Gina developed "The Psychic Facial" and "The Soul Beauty Facial", in-person or virtual spa treatments designed to give you an outer glow and a connection to your soul purpose.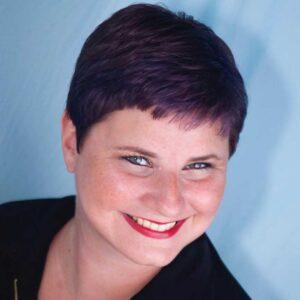 Jill Marie Kelly
Hello! My name is Jill, and I am a Master Psychic Healer, using Reiki, Psychic, and Mediumship skills in my sessions bringing healing balance to your body while connecting you to spirit for your greatest good. Mediumship and Psychic Work are both something I have done since I was a little girl. I have had a strong connection with the spirit world for as long as I can remember.
My readings include messages from spirits of past relatives, guardian spirits, animal spirits, spirit guides, angels and archangels. I have also interpreted signs, helped spirits cross over, and can read auras. I am a trained Reiki Practitioner, using Universal Lifeforce Energy to bring healing and wholeness to the client. I am able to sense the energy of people and spirits and use Reiki to facilitate healing. I am also a poet, a published author, teacher, singer, and musician.
I would be honored to work with you.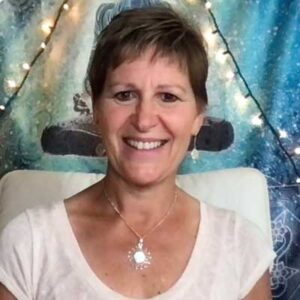 Joan Eaton
Hi, I'm Joan Eaton, intuitive guide, energy healer, kundalini yoga instructor, speech pathologist, and spiritual integrator. I guide you toward uncovering and moving through blocks, whether emotional, physical, mental, or energetic that keep you from stepping into the fullness of who you are.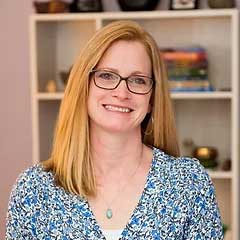 Debra Mills
Hi there! I'm Deb Mills. I live on a small farm in Southern NH and have sheep, goats, chickens, etc., etc.!!! My family and I are working on being as self-sufficient as possible. I also had a career as a Research Scientist in the area of Infectious Disease and Drug Discovery for 30 years!
Who knew I'd find my way into the realm of Energy Medicine? My journey has led me here and I want to share with you all I've learned along the way! My passion is to support people, just like you, who are ready to come out of their shell and find their true selves with love, compassion, and understanding. I create a safe space, where you will feel seen and heard, where you can be vulnerable and start breaking down the walls that are holding you back, so you can blossom and feel happiness, fulfilment, and purpose in your life.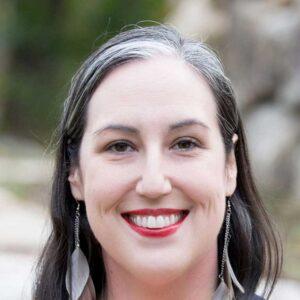 Melissa O'Donnell
My name is Melissa, I'm a Master Psychic Healer and shamanic visionary. It is my calling to assist others on their journey of healing and personal transformation. I have a passion for seeking knowledge and spiritual alchemy. In my free time, I enjoy hiking with my pup, creating pastry masterpieces, and traveling on adventures with my partner.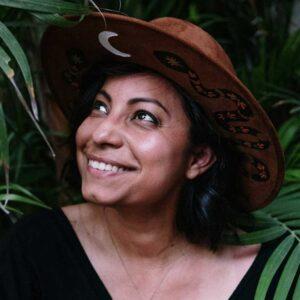 Jules Pizla
I am a wounded healer and survivor of 30+ years of trauma. I have spent the last 13 years transmuting pain rooted in childhood, ancestral trauma, and past lifetimes that manifested into multiple illnesses, cancer, debilitating chronic pain, and a brain tumor that served as the catalyst to my Spiritual Awakening.
I am committed to self-transformation, self-love, self-devotion, and providing a safe space for profound healing as my clients create the most significant and harmonious transformation of their lives.
As an Underworld Healer, I specialize in Past Life Regressions, Soul Retrievals, Intrusion Extraction (entity removals), and Spiritual Surgeries. I am a professionally trained clairvoyant (clear perception), clairaudient (clear hearing), clairsentient (clear feeling), and claircognizant (clear knowing) channel. My focus is to transcend soul-based trauma while building a relationship with the inner child to nurture and ensure the soul feels safe to journey into deeper rooted causes of illness.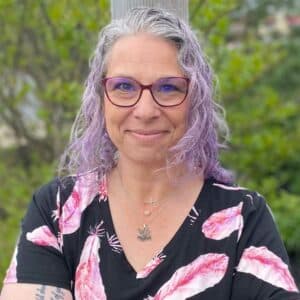 Danielle Palma
I've been a practicing Reiki Healer since 2018 after undergoing a career change following my own health scare. As part of my practice and philosophy, I strive to both educate and heal my patients, empowering them to live better and healthier lives. As a Intuitive Guide, I use various Energy Healing techniques such as Holy Fire Reiki, Psychic Mediumship, and Integrated Energy Therapy to give clients a different perspective which will ultimately open them up to learning more about themselves.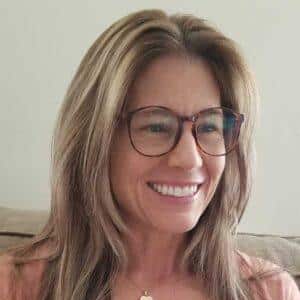 Donna Brockett
Hi, I am Donna, and I am an intuitive energy healer on a mission to help you discover and heal your heart and fall in love with yourself. If you are an empath or are just broken hearted, I can help. I am so glad that that you are here and I want to honor you and your journey.